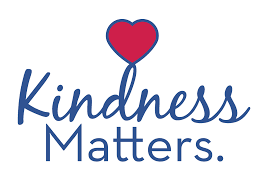 The Kindness Challenge
Kristi Robinson
Tuesday, January 23, 2018
The Kindness Challenge is happening this week: January 22- January 26th! It is our goal to create a culture of kindness at Golden Hills. The students are passing around "Pay It Forward" bracelets. They are doing a random act of kindness for another student, handing them the bracelet to pay the act of kindness forward!
There are also Kindness Spirit Days!
Monday = "Dream of Kindness" Wear PJ's! (You're welcome for that on a Monday, btw)
Tuesday = "Kindness Ties us Together" Wear a Necktie!
Wednesday = "Save the Day with Kindness" Dress like a Super Hero
Thursday = "Peace, Love & Kindness" - Dress like a Groovy Hippie!
Friday = "Kindness Rocks" - Dress like a Rock Star
Students have a Random Act of Kindness Checklist to spread the kindness!