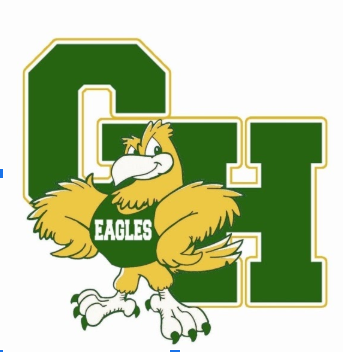 Personal Belongings and Pick Up
Kristi Napoli
Thursday, May 21, 2020
Golden Hills Families,
We miss our EAGLES so much. We have appreciated working together with you as a team to continue our students' learning.
On Wednesday, May 27th from 9:30 am -12:30 pm Golden Hills will have a personal belonging and item return day. This will be located outside of students' homeroom classes. All items will be placed in bags labeled with their names outside of the students homerooms on tables.
There will be a box out for library books, textbooks or teacher materials your student may need to return. Lost and Found will be set out. All items will be donated on June 9th to charity.
Staff will be on campus to answer any questions you have. Staff will be wearing masks and we ask that you wear a mask and keep 6 ft. social distancing. We will have cones to help with distancing.
Any items not picked up will be out for pick up on June 8th. We are having a drive by parade to collect chromebooks, pass out yearbooks and to say good-bye for the summer. June 8th Save the Date:
4th grade: 9-10:30, 5th grade 10:30-12:00..more information coming soon!
Thank you for your support,
Kristi Napoli
Golden Hills Principal