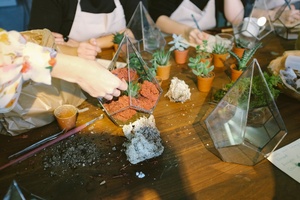 School Board Goals Increase parental and community involvement in our schoolsIncrease our schools' academic rigorRevise the budgeting process and presentation strategy to develop greater community awareness of our financial needs and the impact of funding on operating performanceContinue to work with all employee groups to foster respect in resolving issues of mutual ......

Palermo Union School District is located in the northern part of California's Sacramento Valley, just south of Oroville and 64 miles north of Sacramento, the state capital. The District includes parts of both the Lassen and Plumas National Forests. Palermo Union School District is a "School of Choice District," which means that it has an open enrollment policy within ......
Superintendent's MessageDear Parents, Guardians, and Community Members, On behalf of the Board of Trustees and the Palermo Union School District Team, it is with great pleasure that I welcome our students and families to the 2017-2018 school year! The Vision of the Palermo Union School District is that all Palermo students will receive a meaningful and challenging edu......